Happy Shapes A3 Screen Print (Fluo Yellow) - Geo Law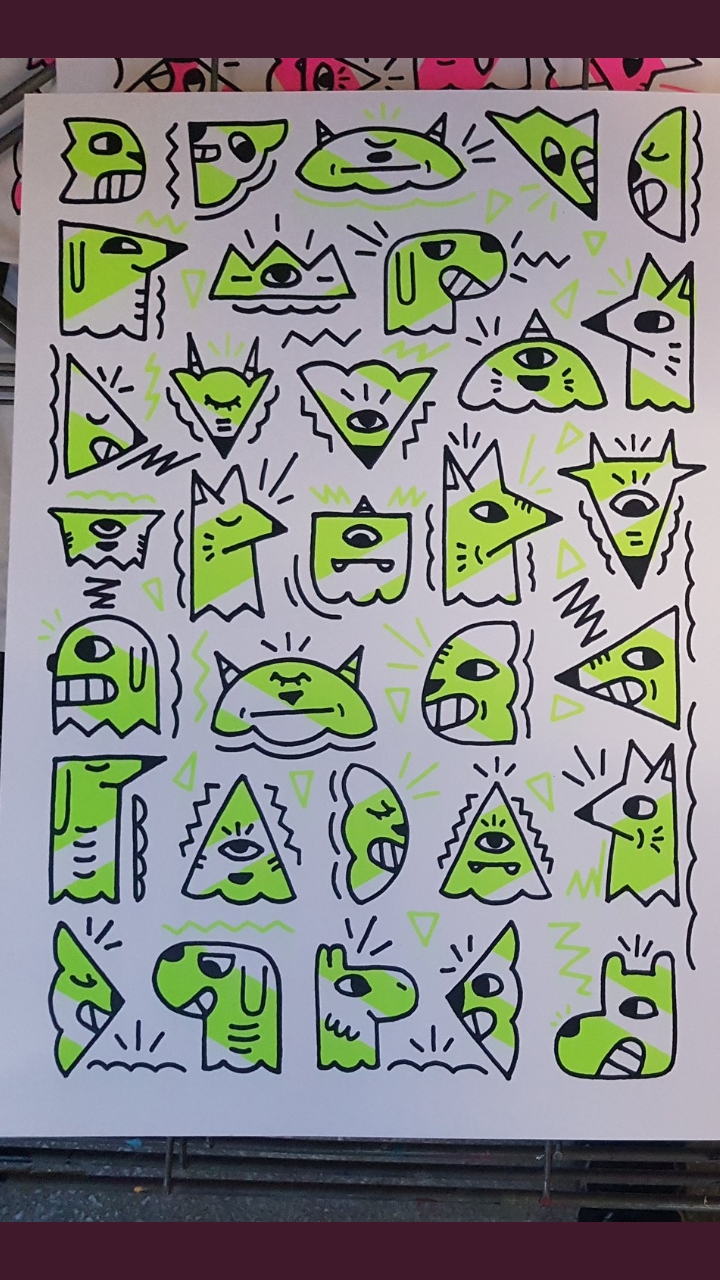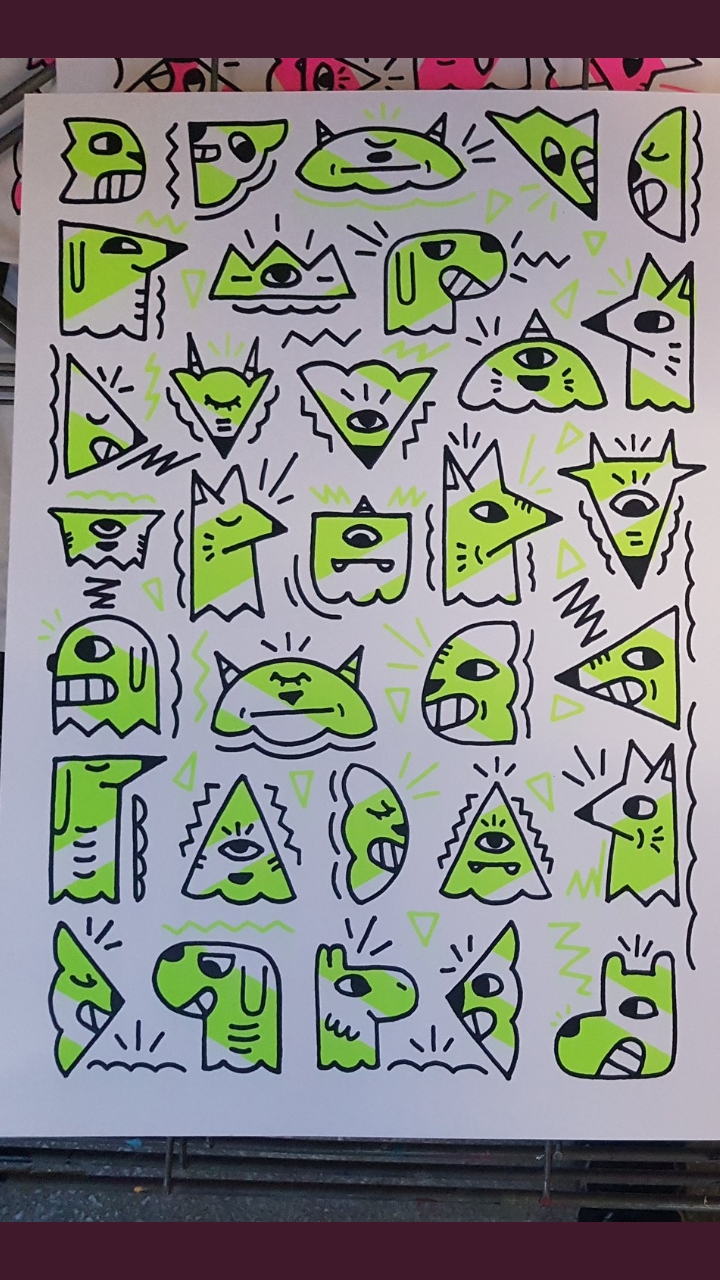 Happy Shapes A3 Screen Print (Fluo Yellow) - Geo Law
Happy Shapes - Geo Law (Fluo Yellow) A3
Geo Law is a doodler for hire and illustrator based in Sheffield. Geo works with a blend of references such as comic books, computer game characters and pop culture using mixed media all rooted in doodling. With this exclusive design Geo produced for us he was having fun experimenting with these shapes and faces.
– Print size: A3 (297mm x 420mm)
– Hand screen printed in Sheffield using water-based eco inks onto British made 270gsm G.F. Smith card.
Hand printed in Sheffield by someone in recovery from homelessness and other challenging circumstances. Through Printed By us, they have learned new skills and are moving forward towards employment. All income is reinvested back into Printed By us – a Cathedral Archer Project initiative. Read more about Printed By us and why we do what we do.